Best Online Child Counselling and Teen Therapy India
Consult Top Child Psychologists in India. Top Teenager Therapy Platform.

☑ Best Child Psychologist Consultation India

☑ Top Online Therapy & Counselling for Children and Teenagers
☑ Therapy for Teenagers, Adolescents, Children, Parents

☑Chat/Audio Call/ Video Call
Book Now
Our Therapy Packages
Choose the best package as per your needs and requirements. Our Recommendation for Starters – 4 Sessions Package
Curiosity
No. of Sessions – 1

Duration – 60 mins

Mode – Chat/Audio/Video

Timings – Mutually fix with the therapist.
Balance
No. of Sessions – 4

Duration – 240 mins Total

Mode – Chat/Audio/Video

Timings – Mutually fix with the therapist.
Genius
No. of Sessions – 7

Duration – 420 mins Total

Mode – Chat/Audio/Video

Timings – Mutually fix with the therapist.
I am a Teenager/Adolescent. Can I opt for therapy ?
Yes, you can opt for therapy sessions.
However, every person taking therapy on teentherapy.in need parental consent and it should be done only after the required permission from the parents. You can start your therapy sessions after the same.
How do i know if my child need therapy ?
There is no simple answer to this.
Therapy is for everyone and most necessary for the beings who are going through any mental or emotional stress.
If you see any stress or abnormal behavior from your child's side, do seek help from the professional.
Also, if you are seeking to help your child to grow more in life, you can start the therapy with our Psychologists & Mental Health Professionals.
I am a parent. Can i sit in therapy sessions ?
Yes, you may sit with your child or teen in the therapy sessions.
There may be sessions in which the therapist might require individual sessions with the child or teen. You have to ensure the proper space and freedom to be given to the therapist and the child/teen.
The therapist will guide you on what is best for you and your child.
Can I take individual sessions as a parent ?
Definitely. In many cases, the therapist will request the parent/s to have some individual sessions to get the holistic growth of the case.
In case you need therapy, you can book your session for family & parenting sessions.
what is the mode of the therapy session ?
Therapy sessions are in different modes
Chat/Audio Call/Video Call.
You can opt for anyone for your convenience.
We use different applications for the sessions like Whatsapp/Skype/Zoom/Botim etc. You can choose any as per your comfort level.
Language used in sessions ?
Teen & Child Online Therapy & Counselling India – How it Works
1. Choose the Package
Take the best therapy & counselling package for your child & teenager. Parents can opt the package for themselves also. 
Chat/Phone Call/Video Call Available ( via Apps like Whatsapp.Skype, Zoom,Botim etc.)
2. Fill the Form & Get Acknowledgement
A simple form will be sent to you from our side for the basic information and needs of your therapy. Based upon that information, we will assign the best psychologist & therapist for your case. You shall get an acknowledgement within 48 hours of your booking.
3. Start the therapy for your child/teen/adolescent or as a parent.
Child/teen/adolescent can have an individual sessions with the consent of the parents. Parents can also sit in the session if they want to. Also, parents can have individual sessions too. If any parent needs to get any information, they also must book the session.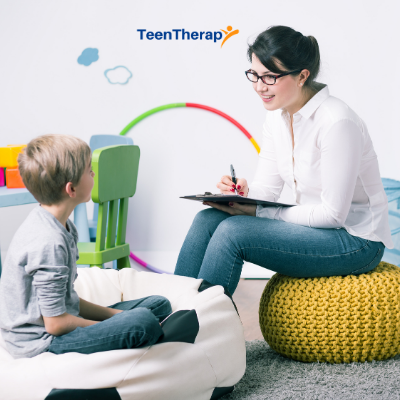 Teentherapy
Best Online Therapy & Counselling Platform.
Consult Best Psychologist & Counsellor and Mental Health Therapist.
☑ Teenager, Adolescent ( 10-18 years )
☑ Child Psychologist ( 6-10 Years )
☑ Family Counselling
☑ Parenting Guidance
☑ Teen Therapy & Adolescent Counselling
☑ Best Mental Health Platform in India for Teenagers & Children
☑ Certified & Verified Experts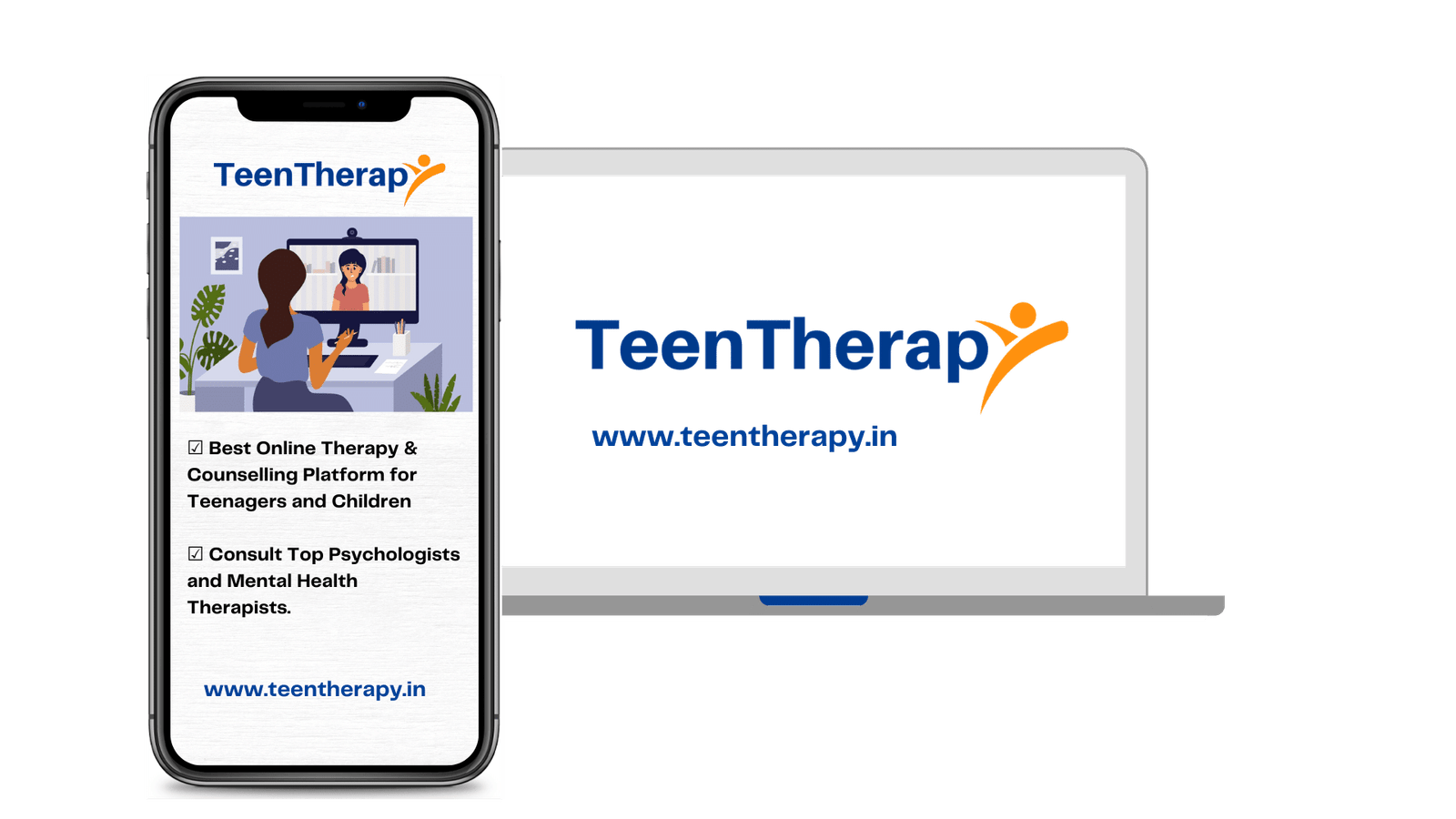 Best Online Teen & Child Therapy – Counselling platform India
TeenTherapy provides the best online therapy and counselling for teenagers, children, adolescents, young & youth in India. We provide certified & qualified psychologists who specialize in child & adolescent psychology.
Consult India's top Child Psychologists & Mental Health Therapists for Teenagers and adolescents.
Therapy for your child, teen, adolescent, young people, parents and family counselling.
TeenTherapy is the #1 and first biggest platform to provide the certified psychologist for your teen & child in India.
Parenting and family therapy are also important and we also focus on that aspect of child development also.
With the Consent of Parents or in the presence of parents, the child or teen can opt for online therapy and get the much-needed help for her mental & emotional growth.
Teenagers & Children Helped
#1 Teen & Child Online Therapy platform in India
Certified Psychologist & Therapist